index sites


Broadcasting from TUSCAN Buttes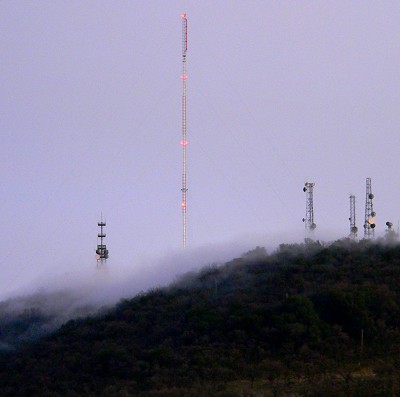 Originally, this web site contained about 27 broadcast sites such as this; and believe it or not, many as beautiful as this Tuscan site. Sorry that restrictions have been placed upon me; I was going to be taken to court if I did not drastically remove pictures.

This site was the birth place - and proving grounds - for one of my remote control systems: my most advanced. The system is "autonomous", and operated the intire site, including a high power Townsend television transmitter.
As you can see, the site is spectacular.




The Tuscan Buttes are two joined knolls crowning an isolated hill top. The Tuscan buttes stand alone above a flat valley floor, separated by about 300 yards. Mostly thistles surround the knolls, mixed with scrub oaks, and ancient lichen-incrusted boulders.


---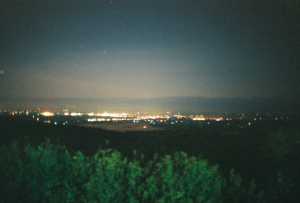 RED BLUFF at night seen from TUSCAN.


---

HABITAT and FAUNA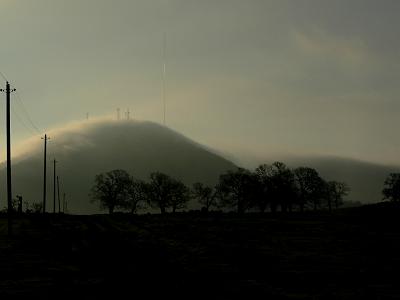 INTERESTING HABITAT...
Hill is usually coated in a fog, with no other fog around.


When light winds are on the valley floor, wind speeds of 50 miles per hour can be seen on top of the far knoll. I have seen strong winds approaching up the slopes from three directions, such as south, north, and west. And the wind leaving in only one direction: east. Now how can that be!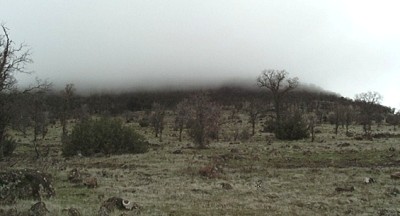 COMMON FOG FORMATION


---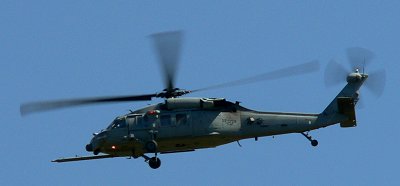 FLYBY and WAVE





REMOVED TOWER

Almost all Tuscan tower pictures would be considered sensitive.


---

REMOVED TRANSMITTERS

---

REMOVED DIGITAL TRANSMITTER

---

REMOVED HEAT EXCHANGERS

Although the discussion of how Klystron heat exchangers work was in general, many company pictures were used as examples. Sorry, I can not show many company pictures.


---

REMOVED TUBES, TUBE USAGE, and TUBE HISTORY

I was told to remove this section. There were spectrum analysis pictures and meter readings of only one klystron. Good history was lost before 2000. I do not mind removing this section because it is inadequate.


---

REMOVED AC WIRING, CURRENTS, TRANSFORMERS...
---


CONTROL of AC TRANSFER AND GENERATOR (AUTONOMOUS SYSTEM)
This section was very sensitive and important. Although I controled these areas, I can not show you anything. PGE power and Diesel Generation are too sensitive.


---

REMOVED GENERATOR and ENGINE and AC distribution

This section was very sensitive.


---


TRANSMITTER CONTROLS (AUTONOMOUS SYSTEM)
Deemed too sensitive.


---

REMOVED TRANSMISSION PATH and EQUIPMENT

Development of transmitter signals and radiation
This section was general in nature and described the path through harmonic filters, color notches, impedance transformers, and splitters etc. Despite the generalities, I have removed them to be on the safe side.


---

REMOVED RECEIVED SIGNALS and WAVEFORMS

I was specifically told to remove all rf levels, displays, and analysis of broadcast signals. Personally, I thought they were interesting and helpful as reference.

---

REMOVED MODEMS
---

REMOVED IRD SCOPUS DECODER
---

REMOVED MAINTENANCE NOTES


I have no beef about removing Maintenance notes; I will do that. After all, they are only good to engineers. But in my defence, and for what it is worth...

I stored my notes on the internet because - there - I have never misplaced them. I had always known where they were, no matter if I was in Chico, Cohasset, Redding, or any other of 25 sites. It is like wearing an ephemeral hat of information: the hat is all around you and constantly with you.

I also keep maintenance notes in binders at each site, as well as at home. But these notes can be inaccessible. I conceder these notes as back ups, and my Web site as primary. Not only can I find my notes on my web site, but I do not have to drive somewhere and open a binder to find information. Also, my notes were open to third parties, and could be viewed by all as we discussed things over the telephone.

I am surprised that more people have not discovered the convenience of the internet for storage. More and more people should choose to store pictures, or information, (and files in general), on the internet, just as I once liked to do.

In any case... Sorry, I have been told to remove Tuscan Maintenance Notes.