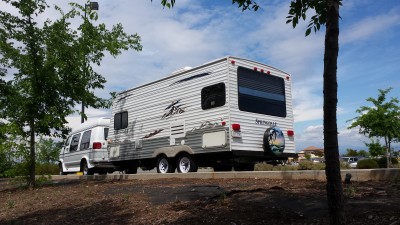 "My Rig"

We have stayed at the Anderson Outlets, just off of HWY-5, many times.
Linda likes to shop at the many stores, and eat at the Sonic Burger.
The woofers like to pee.

This is an excellent stopping place for a full day, or for just a quick overnight.
My brother Ben used to live near by, and our visits were always worth a full stay.
My sister Donna also lives near by and can accommodate my RV.
From here, one can continue to Lake Siskiyou or the Ocean.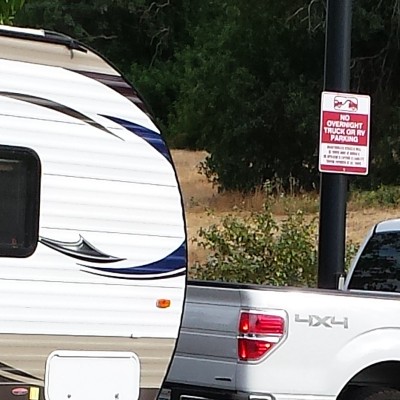 Heavily posted!

There are probably almost a dozen of these signs posted around the parking lots, and throughout the parking lots. Don't be too discouraged.


But if you put on your shoes, then you can go in, talk to management or "Services" and get special permission. And don't forget to buy something. The many posted signs are a legal way that Wallmart can step in and take legal action if they choose. Also, stay out of the way of the many deliverly trucks. They run all night long. Most need access on the East side. Trucks going to and from Wallmart are like gods. An inconvenience to a truck would be fatal to your stay.