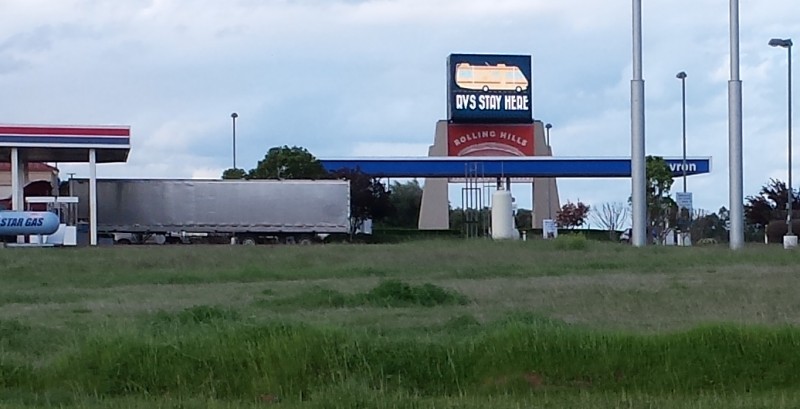 RVs are welcome, and it is right off Interstate 5.
Half Off Senior days are Tuesdays and Thursdays.
The food is great, smorgy stile, all you can eat.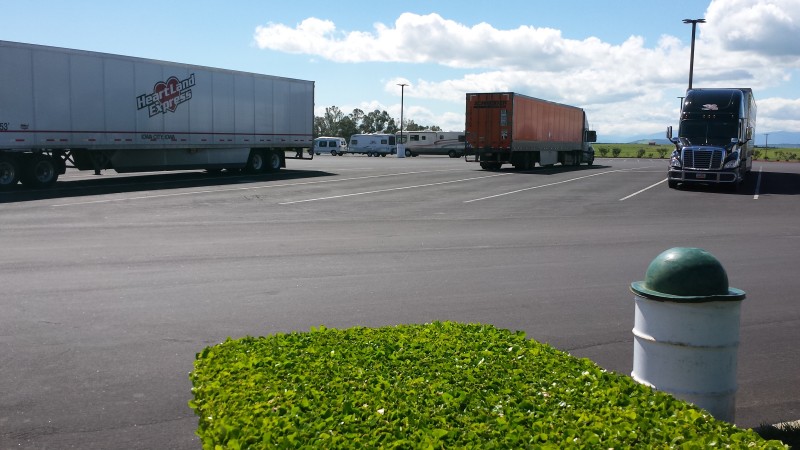 There are two RV sections:
One is Paid with full hook ups.
The other is Free, and it is the one pictured. Here the parking lot is emptying out fast, as RVs and Trucks have stayed the night, and are eager to get back out on the freeway. By noon the lot is empty. At this time, you have complete choice of back-ins, pull-throughs, grassy side, or Casino side. Nothing much happens until about 15:00. Then there is a steady line of RVs and Trucks, all grabbing spots. There seems to be about 50% trucks, 50% RVs. Of the RVs, about 50% are Motorhomes. The rest are camper-trucks, trailers, and 5thWeels. At about midnight, it is definitely full, as you can here the occasional stragglers milling around looking for a spot. ...Mine is the van and trailer.


Both sections share a very large pet walking area. There are several gravel roads out in the back. Here is an old Fire Truck water filler, or perhaps a Dust Truck filler.