Genus Nicotiana


Native : Americas



By biomass, Nicotiana is the most poisonous plant in the world.
Plant kills over 400,000 Americans per year.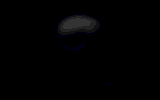 As a species, the Nicotiana plant is a unique parasite upon homosapiens. Once humans are infected, as a group, Nicotiana receives species advancement, proliferation advantages, and protection. The drug leaves lingering infection characteristics, including addiction, affecting the brain after the drug has left the body. And victims will continue to work for the plant's benefit for months. Tobacco preferentially kills millions of humans, leaving other mammals untouched. A mere plant - nicotiana plant - has managed to invade the brains of an intelligent species. And eradication efforts are hampered by the irrational behavior of millions of such infected hosts.



Original Nicotiana chemicals (Nicotine and Pyrethrins) were insectisides used by the plant.
Pyrethrins attack the nervous systems of all insects
Nicotine based insecticides have been barred in the U.S. since 2001 to prevent residues from contaminating foods. Many plants, in the normal coarse of evolution, use this mechanizm for defence. Nothing unusual for a plant...






Tobacco is addictive and brain altering:
Nicotine produces long lasting physical injury to the human brain. Death, however, is produced indirectly by the addiction. The addiction is paramount to the plants success.





Tobacco kills by cancers:
Many types of nitrosamines cause cancers.
The plant concentrates and stores radium and polonium and are also causes of the many cancers.
4,000 different chemicals, 50 of which are carcinogenic.

Cancers:
Lips, Oral Cavity, Pharynx
Esophagus
Stomach
Pancreas
Larynx
Trachea, Lung, Bronchus
Kidney and Renal
Urinary and Bladder
Blood Leukemia




Tobacco kills by Cardiovascular Diseases:
Emediate effects:
- the heart rate increases,
- the heartís oxygen supply decreases
- blood vessels constrict which increases blood pressure and makes the heart work harder

Long term effects:
Heart Disease
Cerebrovascular Disease
Atherosclerosis
Aortic Aneurysm




Tobacco kills by Respiratory Diseases:
Pneumonia, Influenza
Bronchitis, Emphysema
Chronic Airway Obstruction


Tobacco kills by birth defects: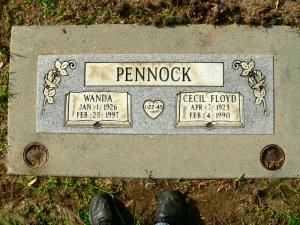 Personal note:
Both my Mom and my Dad were killed by this plant. Dad was a heavy smoker, and Mom recieved a lot of second-hand smoke. The plant killed Dad over many years with strokes with a final stroke at age 66. The plant killed Mom slowly with Emphysema. Mom, gasping for breath, ounce said, that not being able to breath was a terrible way to die.




Here is a picture of the plant.
As you can see, the plant has no roots. The plants are always in the near vicinity of their hosts; including their homes and cars. The plant lives a short time in the hands of their hosts. With fire and smoke, the plant inters the host's body through the mouth. Death usually follows after a few decades of time. This advanced plant has a unique shape never seen before in the plant kingdom. And, this advanced plant is quite evolved to control and kill millions of intelligent hosts.



Species Nicotiana.tabacum
Commercial uses: Poison, entheogens, and insecticides
Nicotine based insecticides have been barred in the U.S. since 2001 to prevent residues from contaminating foods.