CognizantWire
Autonomous Community of COGNITIVE DEVICES©
Broadcast Control ©
"People will accept your idea much more readily if you tell them Benjamin Franklin said it first."
-David H. Comins


Sensing and Controlling...





Broadcast Automation and Control ©
System Hardware MODULES built by C.A.Pennock



SIMULATORS

FULL SITE SIMULATOR


OLD SYSTEM

OLD SYSTEM


NEW SYSTEM
NEW SYSTEM


ANALOG TRANSMITTERS

TOWNSEND TRANSMITTERS
COHASSET RCA HISTORIC TRANSMITTER


DIGITAL TRANSMITTERS
DIGITAL TRANSMITTERS


HEAT EXCHANGER MODULES
TUSCAN HEAT EXCHANGERS


AC GENERATOR CONTROLLERS

TUSCAN AC GENERATOR


TOWER and Tower Lights

TUSCAN TOWER FUNCTIONS

COHASSET TOWER and LIGHTS


MASTER CLOCKS (WWVB)

COH MASTER CLOCK
CHI MASTER CLOCK



ROTORS (Camera positioners)

GENERIC ROTOR

COHASSET CAMERA and CONTROLLER
TUSCAN CAMERA AND CONTROLLER


MODEMS Radio Modems

RADIO MODEMs
NETWORK MODEMS
FOUR WIRE and TWO WIRE MODEMS



SENSORS

INCAPSULATION

ON AIR MONITOR

NTSC SYNC DETECTOR

AC 3phase DETECTOR

TEMPERATURE SENSORS


SPEECH BOARDS

MY SPEECH BOARD
COMMERCIAL BOARDS


SWITCHERS

TUSCAN TSL VIDEO AUDIO SWITCHER
CHICO VIDEO AUDIO SWITCHER
GENERIC OPERATION OF SWITCHERS
REMOTE SWITCH PANELS
GRASS VALLEY TEN-X SWITCHERS
VIDEOTEK SWITCHERS RS-12
VIDEOTEK SWITCHERS RS-10
ANTENNA TRANSFER




NETWORK INTERFACES

NetWork Buss RS485


BUILDING MONITORS

NBC ROOM


WEATHER STATIONS

TUSCAN WEATHER STATION


SECURITY SYSTEMS

CHICO SECURITY SYSTEM



FEED RECORDER ROOM

RECORDER MACHINES



MICROWAVE

ENG Microwave



EAS
Emergency Alert System

EAS (Emergency Alert System)


Waterer

Waterer



Solar Chargers

Solar Charger 1

Solar Charger 2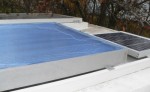 RV Solar Hot Water Controller

RV Solar Hot Water Controller


Assembly

Language, Assembly





CognizantWire

...I have built all of the above.

Much credit goes to Russ Pope, Director of Engineering and partial owner of Golden Empire Broadcasting. Russ gave me the power and authority to implement this control system - against tremendous opposition. The opposition, from many sources, was verbal. And it would just seemingly fade away thanks to Russ Pope. The path was constantly cleared, and I was given - literally - any thing that I wanted.
I worked alone. There was no technical help of any kind. Developmental problems were kept a secret; only known by the operators and me alone.

Credit also goes to the operators in Master Control who expressed the human-side of control. Ultimately, THEY are in control, and in the end for them it all was built.
THEY were in mind at every step.

Also, as a personal note:
In 2006, It was noted professionally that I had an obsessive compulsive personality. And I believe it brings a positive conation.

According to Wikipedia:
Obsessive compulsive personality disorder (OCPD),
also called anankastic personality disorder,
is a personality disorder characterized by a pervasive pattern of preoccupation with orderliness, perfectionism, mental and interpersonal control and a need for power over one's environment. OCPD occurs in about 1% of the general population. This is a distinct disorder from obsessive-compulsive disorder (OCD), and the relation between the two is contentious.

Seen from a personal level, OCPD details yet another reason for my Control System.
Deep inside, I have an uncontrollable need to have control; control which is orderly, precise and predictable. I seriously do not conceder OCPD a "disorder", and it is rare. I love this condition. I relish the feeling of satisfaction that it brings. The feeling of control both excites and satisfies me. Not only was I was born "to control", but - due to this affliction - I was born to love it.